Ladder or Line Diagram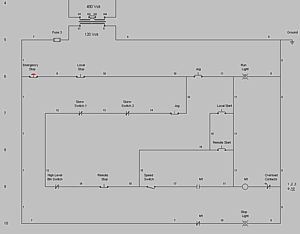 Ladder or Line Diagram
A ladder or line diagram is a diagram that shows the function of an electrical circuit using electrical symbols. It does not show the actual locations of the components. Ladder diagrams allow a person to understand and troubleshoot a circuit quickly. Usually drawn like a ladder, hence the name ladder diagram. A ladder diagram may also be referred to as a line diagram, elementary diagram or electrical schematic diagram.
Wiring Diagram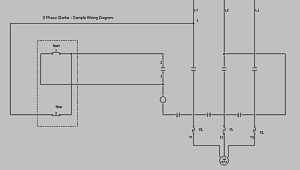 Wiring Diagram
Wiring diagrams use electrical symbols like the ladder diagram but they try to show the actual locations of the components. Wiring diagrams may also be referred to as connection diagrams. Wiring diagrams help you identify wires and components as they are found on the equipment.
One-Line Diagram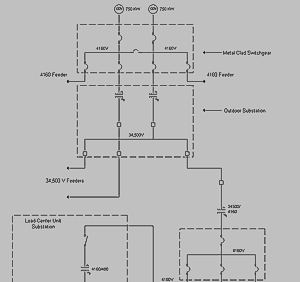 One-line diagram or Single-line Diagram
A one-line diagram or single-line diagram is a simplified way to represent a three-phase power system. One-Line diagrams do not show the exact electrical connections of the circuits. As the name suggests, one-line diagrams use a single line to represent all three phases. It is the most basic type of electrical print. It may show ratings and sizes of electrical equipment and circuit conductors as well as the protective devices.
---
Learn more
The Constructor program allows you to quickly design, draw, test, teach and print electrical ladder diagrams, electrical schematics and electrical drawings.