7/9/15


CMH Software, Inc. releases new software for electrical contractors
Residential Wire Pro Version 3.0 schematic diagram software now makes it possible to import existing floor plans.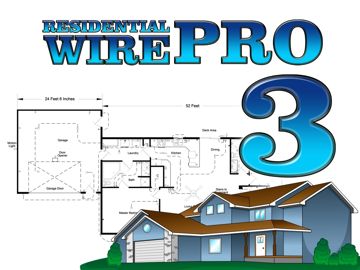 Libby, MT —CMH Software, Inc. has released a new version of its Residential Wire Pro software. Designed for smaller electrical contractors, the software provides easy to use residential wiring information and documentation while also allowing contractors to leave customers with an updated schematic printout.

A key feature of Version 3.0 is its ability to import existing PDF floor plans and add reports to the inventory database.

"The ability to import an existing floor plan was the most requested new software feature from our customers," says company spokesperson Kevin Christensen. "Electricians don't want to have to redraw an existing floor plan just to add their electrical symbols to it."

With Residential Wire Pro Version 3.0 they no longer have to, he notes.

The company website notes that the software's built-in symbol library allows contractors to draw electrical floor plans without the steep learning curve usually associated with CAD software. Electrical floor plans are therefore created faster and easier, and can show electrical power circuits along with the structured wiring. The software is compatible with Windows 7, 8, Vista and XP.

"The Residential Wire Pro Version 3.0 allows you to design detailed floor plans while giving you a powerful yet easy way to manage and keep track of multiple circuit layouts for all aspects of modern residential wiring," says Christensen.

CMH Software, Inc. is the creator of The Constructor™ electrical engineering software, the top-rated software in its field according to the company. They also market other design, testing and training resources used within the electrical industry.

More information on the company and its products and services is available online at http://www.cmhsoftware.com or by phoning (800) 680-7638.

###
---
2/7/14


Software to create electrical diagrams notes milestone
The Constructor™ by CMH Software, Inc. has been a top-selling circuitry design solution for twenty years.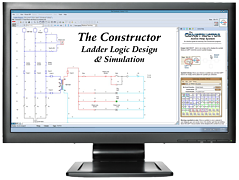 Libby, MT — The creators of The Constructor™ electrical engineering software, CMH Software, Inc., is celebrating twenty years of supplying the top rated software in its field. Updated and expanded regularly since its introduction, the popular software package remains the company's top revenue earner.

Reflecting on this success, CMH Software spokesperson Kevin Christensen lists several reasons for the software's market appeal.

"The Constructor™ software has the tools needed to quickly create professional electrical diagrams," he says. "And its full circuit simulation abilities allow for unique troubleshooting capability—eliminating problems before they are hard wired in the field."

He notes that the software features a powerful, user-friendly interface complete with hundreds of ready-to-use symbols, drawing tools and diagram controls—and is capable of simple to complex, single or three-phase wiring diagrams.

"With our quick symbol and wiring placement abilities, we provide the market's preferred solution for eliminating those long hours formerly spent drawing truly field ready electrical diagrams," notes Christensen.

In business since 1993, CMH Software, Inc. also markets an array of other design, testing and training software used within the construction industry.

For more information on the company and their products visit them on-line at http://www.cmhsoftware.com or phone (800) 680-7638.

###